Green Testing EV Batteries and Fuel Cells with Regenerative Electronic Loads
August 3, 2021 @ 10:00 am

-

11:00 pm

FREE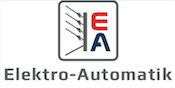 Overview
EA Elektro-Automatik is committed to supporting advances in climate-neutral energy through green test solutions. We have simplified testing of EV batteries and fuel cells with regenerative DC electronic loads, as in our standalone ELR load series, or as incorporated into our PSB bidirectional DC power supplies. Our products can sink a remarkable 96% of the energy absorbed by the load and feed it back to the power grid. This energy-conscious approach to testing saves utility and HVAC costs, reduces cooling fan size and noise, reduces cooling infrastructure for high power instruments, and reduces overall impact on the internal test and larger environment as a whole.
Furthermore, testing a fuel cell or battery stack which can output as much as megawatt levels of power requires high power instrumentation for testing. EA's supplies and loads can source or sink up to 30 kW and operate with voltages up to a maximum of 2,000 V, and current of 1,000 A. EA products have true auto-ranging, which enables the load to absorb full power across a larger operating range. Autoranging provides flexibility in testing more types of fuel cells or batteries due to the wider voltage and current operating ranges.
Key Takeaways
Learn to simulate and test batteries and fuel cells using bidirectional power supplies
Discover how to recover testing energy with regenerative electronic loads, ideally suited for battery and fuel cell test
Explore battery and fuel cell testing needs with bidirectional and regenerative products, which incorporate true autoranging, allowing test over a wider voltage and current range.
Speaker

Eric Turner, Managing Director, EA Elektro-Automatik, USAEric Turner has more than 20 years of test and measurement industry experience in power electronics manufacturing Headquartered in Viersen, Germany, Elektro-Automatik (EA) sets the standard in the design and manufacturing of next generation programmable power test solutions. Prior to EA, Turner was the director of sales and marketing for Intepro Systems, a North America distributor for high power electronics test equipment. He has extensive product marketing and global sales experience from his senior roles in both product management and international sales management for AMETEK Programmable Power. At AMETEK, Turner drove new product sales growth and increased market share for both AC and DC high-power test and measurement product lines. Turner began his career with an education in applied electronics and electrical engineering.
Related Events